Step up to new standards with
Clean
&
Safe
With the ongoing impact of COVID-19, we've assembled an assortment of commercial-strength products designed to help your property meet new standards of cleanliness and ensure a safe experience for staff and guests.
With SmartPay, we offer you an easier, money-saving way to pay for all your government-contracted items.
Get additional information about how we can support your needs.
GSA SCHEDULE 73:

GS-07F-0294K
Visit Website
GSA SCHEDULE 71:

GS-28F-013AA
AFNAFPO CONTRACT:

F41999-17-D-0004
AFNAFPO AMENITIES SCHEDULE:

F41999-14-D-0006
NAVY AMENITIES CONTRACT:

HDQMWR-16-D-0010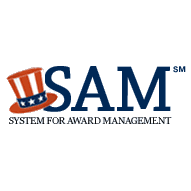 Sam.gov

Search
DUNS# 005084835
CAGE CODE# 9D721
Visit Website